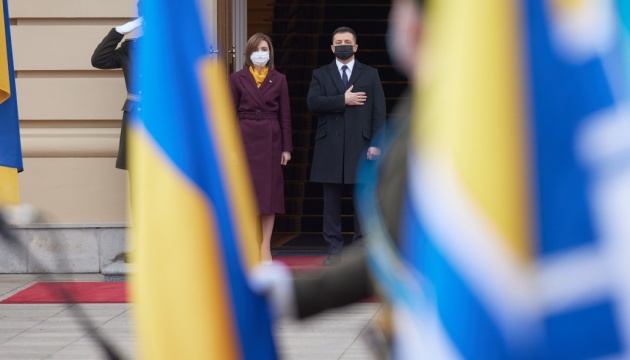 Ukraine, Moldova willing to join Three Seas Initiative
Ukraine and Moldova seek to strengthen cooperation with countries in Southeastern Europe and the Black Sea region and are willing to join the Three Seas Initiative.
"We put emphasis upon the willingness to strengthen cooperation with partner countries in Southeastern Europe and the Black Sea region. In this context, we reaffirm our interest in being part of the Three Seas Initiative," reads the joint statement by President of Ukraine Volodymyr Zelensky and President of the Republic of Moldova Maia Sandu.
In addition, the presidents reaffirmed their interest in deepening regional cooperation in order to achieve the strategic goals of the two states as regards full membership in the European Union, including through the implementation of the Association Agreements with the EU.
Ukraine and Moldova also reaffirmed their readiness to continue efforts and joint coordination in order to strengthen the strategic importance of the Eastern Partnership initiative based on the principle of differentiation and taking into account the European ambitions of partner countries, especially in the context of preparations for the 2021 Eastern Partnership Summit.
"We consider it necessary to further develop the EU + 3 Associated Partners cooperation format and call on the EU to intensify the dialogue on the DCFTA and extend it to other aspects of cooperation and gradual sectoral integration, including in the areas of justice, digital economy, energy, transport and environment," reads the statement.
ol