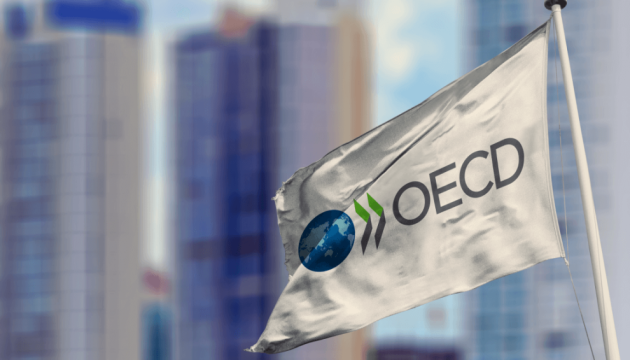 Ukraine approves draft renewal of memorandum with OECD
The Government of Ukraine has approved a draft renewal of the memorandum with the Organization for Economic Co-operation and Development (OECD) to deepen cooperation between Ukraine and the organization.
Minister of the Cabinet of Ministers Oleh Nemchinov wrote about this on his Telegram channel, Ukrinform reports.
In particular, the Cabinet of Ministers approved a draft Agreement between the Government of Ukraine and the OECD to renew the Memorandum of Understanding between the Cabinet of Ministers of Ukraine and the OECD on Deepening Cooperation.
Nemchinov reminded that on October 7, 2014, the Government of Ukraine and the OECD signed a Memorandum of Understanding between the Government and the OECD to deepen cooperation, which envisaged basic principles of cooperation between the OECD and Ukraine, its goals and possible areas of deepening cooperation.
"Our government aims to join a wide range of OECD instruments in a variety of areas, from the digital economy to healthcare, from environmental protection to competition protection. Effective implementation and compliance with standards will allow us to improve our policies, bring them in line with best practices of advanced countries and better implement the Sustainable Development Goals," Nemchinov wrote.
The OECD (Organization for Economic Cooperation and Development) is an international organization that includes 35 developed countries and is the third largest powerful economic institution in the world, along with the IMF and the World Bank. 70 countries have the status of OECD partners, taking part in many spheres of its activities.
iy