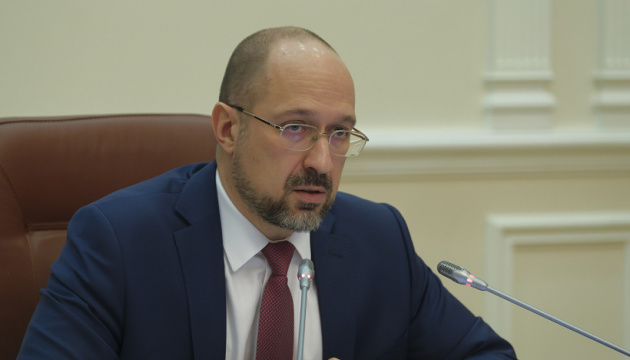 PM Shmyhal: Ukraine managed to avoid significant drop in GDP
Due to state support for business and the economy, Ukraine has managed to avoid a significant drop in GDP in 2020.
Prime Minister Denys Shmyhal stated this at a concluding meeting of the Cabinet of Ministers on December 28, the Government portal reports.
He reminded that in the spring, IMF economists had forecast a drop in Ukraine's GDP this year by more than 8%, which was comparable to other countries. The prime minister stressed that one of the most important areas of economic support was the implementation of infrastructure projects within of the president's program "Great Construction".
"Never before in Ukraine have been built and reconstructed so many highways, schools, kindergartens and sports facilities throughout a year. More than UAH 100 billion of investments in infrastructure projects. Next year we have just as ambitious plans to build social and transport infrastructure," said Shmyhal.
According to the prime minister, this year the Government has managed to implement a significant number of anti-crisis economic programs to support people and businesses. In particular, a partial unemployment program was launched, thereby allowing to save jobs for more than 400,000 people.
"An unprecedented program of cheap and affordable loans at 5-7-9% has been launched. Almost no one believed that in the crisis year it would be able to prove its real efficiency. But we see more than UAH 16 billion in loans issued to 7,000 different enterprises and entrepreneurs," he said.
He also added that since April 1, 2002, pension benefits for 1.5 million pensioners aged over 80 had been increased by UAH 500, and in May all pensions had been indexed by 11%.
Apart from that, the prime minister reminded that registration for receiving a UAH 8,000 one-time financial assistance from the state continues until January 31.
iy