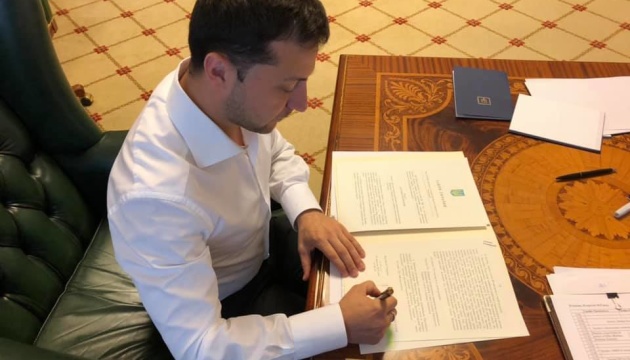 President signs state budget for 2021
President of Ukraine Volodymyr Zelensky signed the Law of Ukraine "On the State Budget of Ukraine for 2021" which was passed by the Verkhovna Rada on December 15.
"According to the document, the state budget revenues for 2021 shall amount to 1 trillion 84 billion 34 million 307 thousand hryvnias. State budget expenditures for 2021 are provided for in the amount of 1 trillion 320 billion 152 million 623 thousand hryvnias. The maximum deficit level of the state budget is defined in the amount of 246 billion 635 million 500 thousand hryvnias," the President's press service informs.
It is also noted that the state budget for 2021 provides for almost UAH 160 billion for health care, and almost UAH 170 billion will be allocated for the development of education and science. Expenditures on national security and defense are projected at UAH 267 billion, or 5.93% of GDP.
From January 1, the minimum wage will increase to UAH 6,000, and from December 1 – to UAH 6,500.
The document envisages GDP growth at 4.6%, consumer inflation at 7.3%, the debt-to-GDP ratio is set at 64.6%.
ol