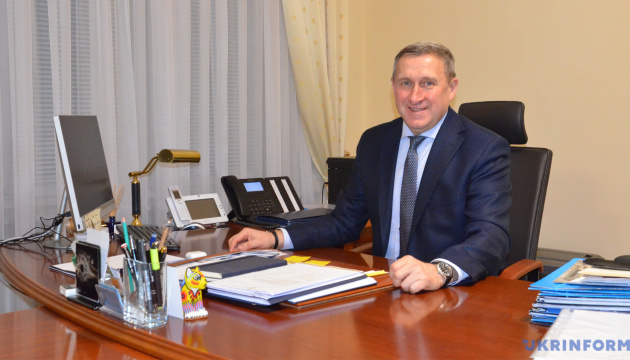 Poland could be one of Ukraine's three largest trade partners this year - Deshchytsia
Poland has every chance of being one of the three largest trading partners of Ukraine this year, Ukraine's Ambassador to Poland Andrii Deshchytsia has said in an interview with Ukrinform.
"If the current positive dynamics of bilateral trade is maintained, in 2020, Poland has every chance of not only improving the figures of 2019 [$7.4 billion], but also confidently entering the top three of Ukraine's trade partners in the world, ahead of Germany," Deshchytsia said.
According to him, this year, despite unfavorable epidemiological circumstances, Ukraine managed to avoid the worst-case scenario and keep last year's trade with Poland.
According to the ambassador, in the first ten months of 2020, Poland remained the fourth largest trading partner of Ukraine in the world - after China, Germany and Russia - with bilateral trade in goods reaching almost $6 billion. In addition, Poland is the world's second-largest market after China for Ukrainian exports of goods, with their value reaching $2.6 billion.
According to Deshchytsia, Kyiv and Warsaw have recently managed to agree on the number of permits for freight transport in both countries in 2021 being now lower than this year – 160,000.
"After long discussions, the Ukrainian side managed to prevent the reduction of quotas for the exchange of permits for 2021 and keep them at the level of the previous year – 160,000 permits. It is clear that this is not enough. Therefore, next year we will definitely return to the issue of granting additional permits to Ukrainian freight carriers," he said.
op