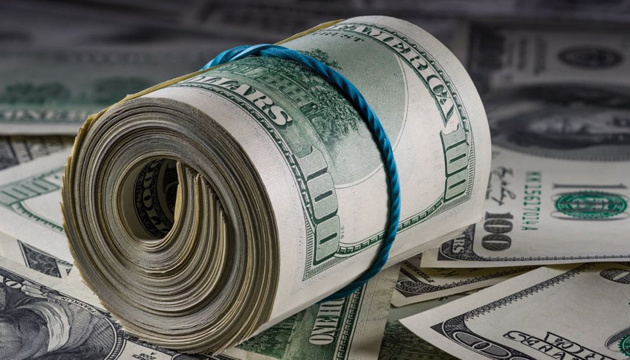 Ukraine completes placement of Eurobonds for $600M
Ukraine completed the placement of additional Eurobonds in the amount of $600 million with a yield of 7.253% and maturing in 2033, the total outstanding amount of bonds is $2.6 billion.
"The additional issuance was priced at 6.20% yield with re-offer price of 108.914 per cent. The notes have been listed on the Official List and admitted to trading on the regulated market of Euronext Dublin. Following the completion of the tap issuance, the total outstanding aggregate principal amount of the US$-denominated 7.253% notes due 2033 is US$2,600,000,000," reads the report posted on the website of the Finance Ministry.
The investor base of the tap issuance was dominated by asset managers, which accounted for 85% of the notes issued, followed by hedge funds (13%) and insurance and pension funds (2%).
According to the ministry's website, investors from the United States, the United Kingdom and continental Europe generated the majority of demand in the tap issuance with 52%, 37% and 10% of the allocations, respectively. Investors from Asia amounted to 1% of the allocations.
"The proceeds were transferred to the account of the State Treasury of Ukraine and will be used for general budgetary purposes," reads the report.
iy