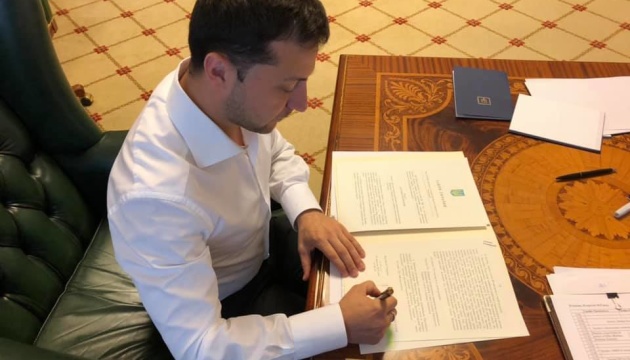 President signs amendments to law on concession
President Volodymyr Zelensky signed a bill on amending the Law of Ukraine "On Concession", which was adopted by the Verkhovna Rada on December 2, 2020, according to the president's press service.
In particular, the signed bill postpones until September 1, 2021 the entry into force of certain provisions of the law "On Concession", which determine the use of electronic trading system, to ensure its creation and proper preparation for implementation.
The development, testing and implementation of this electronic trading system require significant time and financial resources, and because of the limited budget, there is a need to attract additional funding, as a significant obstacle to which was the COVID-19 pandemic.
The implementation of the provisions of the law will contribute to the proper development of quality and clear rules for the functioning of the electronic trading system, proper algorithms for the protection of confidential information posted in such a system, as well as the stability of the infrastructure.
iy