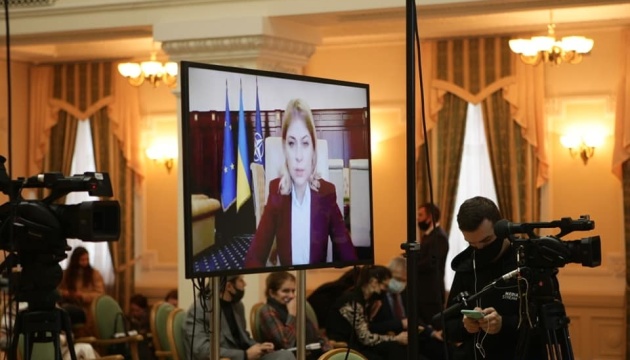 Vice PM Stefanishyna: Ukraine, EU agree to sign ACAA on some products
Ukraine has agreed with the European Union to sign the Agreement on Conformity Assessment and Acceptance of Industrial Products (ACAA) on certain types of value-added products.
"From January 1, 2021, we will have an opportunity to review the terms of trade with the EU with a view of further liberalization… But we have done much not only to get results following the renewal of the agreement but also to have an opportunity for our products and documents issued by our government agencies be recognized. In particular, we agreed to sign the ACCA on some types of value-added products, namely low voltage equipment, electromagnetic equipment, machines and mechanisms," Vice Prime Minister of Ukraine for European and Euro-Atlantic Integration Olha Stefanishyna said at the first annual international conference Ukraine: Investment Harbor in the Time of Change, an Ukrinform correspondent reports.
According to the Vice Prime Minister, this means that Ukrainian-made goods that fall into these categories will have unimpeded access to the EU market after they receive a certificate from the Ukrainian market surveillance authority.
As the Vice PM noted, double certification, high level of competition in the EU and inability to enter markets accounted for 75% of all problematic issues named by business representatives when discussing the forthcoming renewal of the Association Agreement with the EU.
On October 29, EU's preliminary assessment mission started to work in Ukraine to check the readiness of its quality infrastructure for the conclusion of the Agreement on Conformity Assessment and Acceptance of Industrial Products.
ol