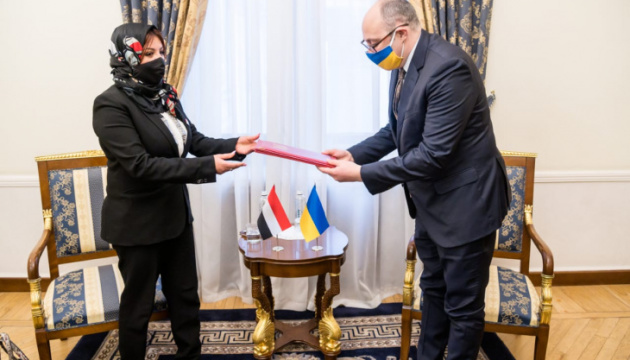 Ukraine, Yemen discuss prospects for development of trade relations
Deputy Foreign Minister of Ukraine Dmytro Senik has noted the positive dynamics of growth in bilateral trade between Ukraine and Yemen in recent years.
He said this during a meeting with newly appointed Ambassador of the Republic of Yemen to Ukraine (with residence in Warsaw) H.E. Mervat Fadhl Mojali on December 9, the Ukrainian Foreign Ministry's press service reported.
During the meeting, the parties discussed the current situation in Yemen, the prospects for the development of bilateral relations, emphasizing the importance of continuing constructive cooperation between the two countries within the framework of international organizations.
Dmytro Senik noted a positive trend in the growth of bilateral trade between Ukraine and Yemen in recent years and expressed Ukraine's interest in expanding the range of Ukrainian exports.
"Ukraine is interested in increasing the volume of bilateral trade. We are ready to play a more active role in ensuring Yemen's food security," the deputy minister stressed.
The interlocutors also discussed plans for the post-war reconstruction of Yemen and the possibility of participation of Ukrainian companies in the implementation of infrastructure rehabilitation projects.
In 2019, trade turnover between Ukraine and Yemen amounted to USD 138.76 million, while the share of Ukrainian exports was USD 136.71 million (a 119.8% increase compared to 2018).
In January-November 2020, bilateral trade in goods made up USD 161.16 million (with a positive balance for our country in the amount of USD 160.88 million).
ish