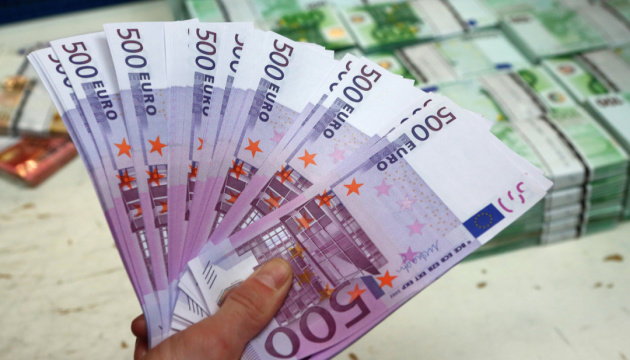 EU provides Ukraine with EUR 600M in macro-financial assistance
The European Commission has disbursed EUR 600 million in macro-financial assistance to Ukraine as response to the COVID-19 pandemic.
The corresponding report on the allocation of funds was published on the website of the European Commission on December 9, Ukrinform reports.
"Ukraine remains high on the European agenda. It is our neighbourhood country and it belongs to Europe. We are committed to offering political, financial and technical support, especially during this time of crisis as response to COVID-19 pandemic and overcome the social and economic consequences. This €600 million first tranche of emergency macro-financial assistance confirms the EU's solidarity with Ukraine and our continued close cooperation. I offer my best wishes to Ukraine's government for 2021 in carrying through its reform agenda, to improve living standards, continue fighting against corruption, and bring Ukraine closer to the EU," said Executive Vice-President of the European Commission Valdis Dombrovskis.
According to the report, this disbursement will contribute to macro-financial stability in Ukraine while allowing it to allocate resources towards mitigating the severe negative socio-economic consequences of the coronavirus pandemic.
"It a tangible demonstration of EU solidarity with its neighbour and partner," reads the report.
According to the report, the disbursement follows the agreement of a Memorandum of Understanding (MoU), which was signed in this summer, and its ratification in mid-September as well as Ukraine's renewed engagement to continue cooperation under the IMF programme in recent weeks and commitment to the policy programme agreed with the EU.
"Given the emergency nature of this support, the first disbursement is not conditional on the fulfilment of any specific policy conditions. The disbursement of the second tranche will be conditional on fulfilling the eight specific measures laid down at the MoU. These include measures in the areas of public finance management, the fight against corruption, improving the business environment and the governance of state-owned enterprises. The Commission is working closely with the Ukrainian authorities on the timely implementation of the agreed policy programme," reads the report.
As reported by Ukrinform, the European Commission decided to provide Ukraine with EUR 1.2 billion in macro-financial assistance in April during the COVID-19 pandemic.
iy