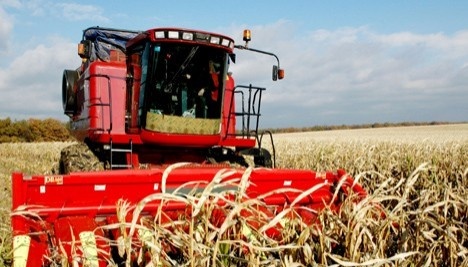 Ukraine already harvested 62.5M tonnes of grain and leguminous crops
As of November 30, Ukrainian farmers harvested 62.5 million tonnes of grain and leguminous crops from an area of 15 million hectares, or 98% of the planted area, according to the press service of the Ministry for Development of Economy, Trade and Agriculture.
In total, 80.9 million tonnes of main crops have already been harvested from 23.8 million hectares. The harvesting of corn, soybeans and sugar beets continues. Ukrainian farmers gathered 26.8 million tonnes of corn from an area of 5.1 million hectares (94% of the forecast); 2.8 million tonnes of soybeans from 1.3 million hectares (99%); and 9 million tonnes of sugar beet from 212.2 thousand hectares (98%).
As for the autumn sowing campaign, Ukrainian farmers have sown almost 8 million hectares with basic winter crops (97% of the forecast).
ish