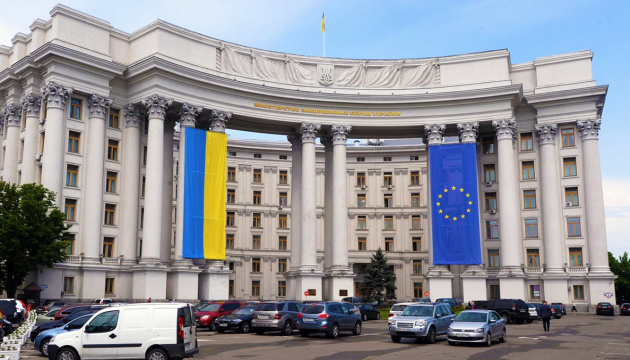 Foreign Ministry promotes deepening of business ties between Ukraine and Brazil
A video conference of the Ukrainian Chamber of Commerce and Industry with Brazilian business associations has been held with the assistance of the Ukrainian Foreign Ministry.
The conference, organized by the Ukrainian Chamber of Commerce and Industry, the Embassy of Ukraine in Brazil and the Consulate General of Ukraine in Sao Paulo, was attended by representatives of a number of business organizations of the state of Sao Paulo, as well as manufacturers and entrepreneurs of the two countries.
In an address to the event participants, Director of the Third Territorial Department of the Foreign Ministry Ihor Prokopchuk underlined the significant intensification of contacts between the two countries at all levels, as evidenced by recent phone conversations between the presidents and the foreign ministers of Ukraine and Brazil.
"Brazil is our strategic and main trading partner in South America. I am sure that there is a significant potential for trade and economic cooperation between our countries, especially in the pharmaceutical industry, metallurgy, energy, agriculture, industry, defense, security and space," the Foreign Ministry spokesman said.
The participants of the event got acquainted with the basic principles of economizing Ukraine's foreign policy in the context of the global crisis caused by the COVID-19 pandemic.
"We are open to dialogue with our Brazilian counterparts and are ready to assist in the further holding of joint economic events, the development of mutually beneficial sectoral cooperation, and the organization of business missions," Prokopchuk noted.
The conference participants discussed ways to expand existing and establish new business contacts in promising areas of cooperation. Ukrainian and Brazilian entrepreneurs presented their companies to potential partners.
ish