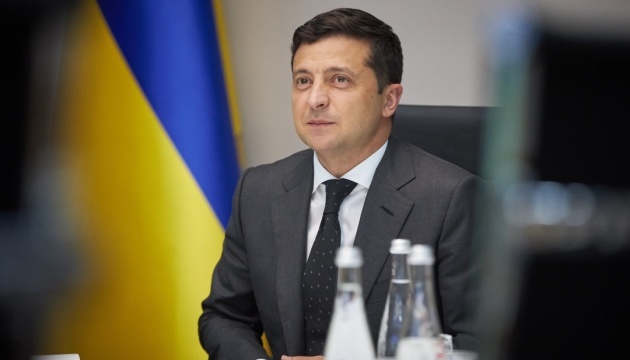 Zelensky proposes allocating money from COVID-19 fund to support businesses
Ukrainian President Volodymyr Zelensky has registered in the Verkhovna Rada a bill proposing to allocate money from the Fund to Combat COVID-19 to support entrepreneurs and employees.
A respective bill, No.4431, introducing amendments to Article 28 of the law on Ukraine's state budget for 2020 has been published on the website of the Ukrainian parliament.
"The bill is aimed at providing social support to insured persons and business entities for the period of tightened restrictive measures that have been introduced to prevent the spread in Ukraine of the acute respiratory disease COVID-19 caused by the coronavirus SARS-CoV-2," the explanatory note to the bill reads.
The document proposes to envisage the possibility of spending money from the Fund to Combat COVID-19 and its consequences on measures to provide: one-time financial assistance to insured persons who may lose their income if the field of their activities is completely banned due to restrictive measures; one-time financial assistance to business entities in order to preserve the jobs of their employees; one-time compensation to business entities for expenses incurred for the payment of a single social contribution for their employees.
op