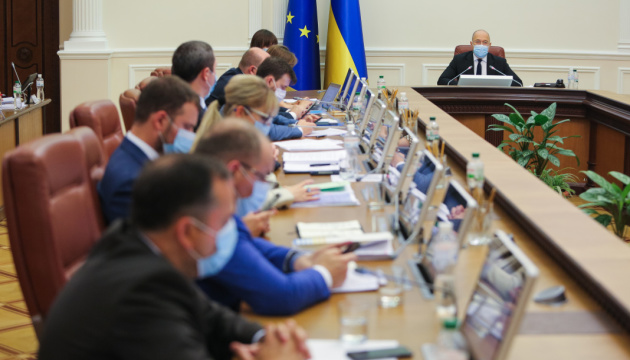 Government revised budget deficit for 2021 - PM Shmyhal
Ukraine's draft state budget for 2021 envisages a reduction in the budget deficit from 6% to 5.5%.
Prime Minister Denys Shmyhal stated this at an extraordinary meeting of the government on November 26, when representing the draft state budget for 2021 for second reading.
"It is possible to reduce the state budget deficit relative to GDP from 6% to 5.5%. In this year's budget, the deficit was set at 7.5%," said Shmyhal, the Government portal reports.
According to him, due to the coronacrisis, the budget deficit is 7.5%, which means that Ukraine has a balanced figure for 2021 that will help not to increase taxes for business and improve financing of social sphere and healthcare.
He noted that the budget for 2021 is balanced and realistic.
As reported by Ukrinform, on November 26, the Finance Ministry of Ukraine completed discussions with the International Monetary Fund on the main parameters of a draft state budget for 2021, which was one of the main prerequisites for starting the first revision of the IMF Stand-by Program, setting up the mission date of the IMF European Department and receiving another tranche.
On November 5, the Verkhovna Rada supported the bill on Ukraine's state budget for 2021 at first reading. The document envisages GDP growth at 4.6% and consumer inflation at 7.3%. The level of public debt to GDP is set at 64.6%. The average annual U.S. dollar exchange rate for 2021 is projected at UAH 29.1 per U.S. dollar.
iy