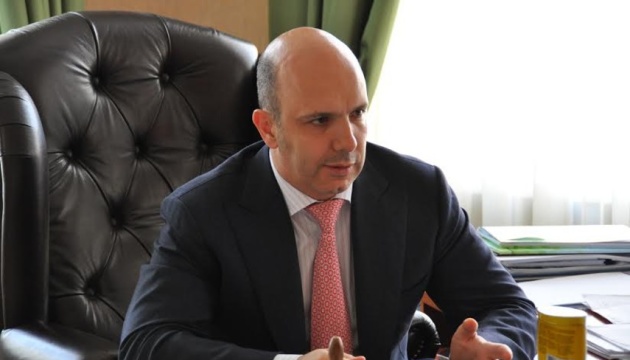 Government allows Naftogaz to develop sea shelf
The Cabinet of Ministers has transferred to Naftogaz of Ukraine a section of the sea shelf for the development of oil and gas fields without an auction.
Minister for Environmental Protection and Natural Resources Roman Abramovsky said this at a government meeting on Wednesday, according to an Ukrinform correspondent.
"The project proposes that Naftogaz of Ukraine obtain a special permit for the use of oil and gas subsoil on the continental shelf within the exclusive economic zone of Ukraine without an auction, which will increase its own gas production, create additional jobs and replenish both local and state budgets," Abramovsky said.
According to him, the company will be able to start developing the shelf immediately after the adoption of this resolution.
"Apart from the political aspects of the development of this field, there are also economic aspects: unfavorable prices in the gas market. Our goal is to make sure the state-owned company starts this process. During industrial development investors can be involved or the company will be able to engage in extraction on its own," he said.
Abramovsky added that Naftogaz's activities are regulated by the state, so the company pays dividends from its profit.
"The cost of the price [of a special permit] almost corresponds to the amount of dividends that the company plans to pay next year. We do not see additional losses for the state budget," he said.
op