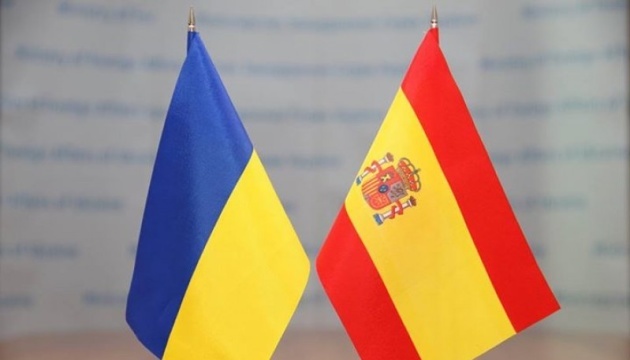 Ukraine, Spain to hold online business marathon in Nov
The Embassy of Ukraine in Spain has launched a four-day online business marathon entitled "Ukraine-Spain", which includes an online business conference and online meetings of representatives of diplomatic institutions and businesses of both countries.
According to the press service of the Ukrainian Embassy in the Kingdom of Spain, the marathon will open with an online business conference named "Prospects for Cooperation in the Agricultural Sector."
"Representatives of Ukrainian and Spanish diplomatic institutions, relevant ministries, the leadership of the Chambers of Commerce and Industry of both countries, and the business circles of Ukraine and Spain will analyze the current state of affairs and determine the priority directions for expanding Ukrainian-Spanish economic cooperation in the agricultural sector," the embassy said.
As noted, B2B meetings of Ukrainian exporters of grain and oilseeds with Spanish partners are scheduled for November 17. On November 18, there will be consultations between the Chambers of Commerce and Industry of Ukraine and Spain, during which a plan of joint business events for the next year, priority areas of trade cooperation, and forms of institutional cooperation will be determined. An online meeting with leading Spanish companies in the renewable energy sector is scheduled for November 19 in order to expand the participation of Spanish investments in the implementation of green projects in Ukraine.
ish