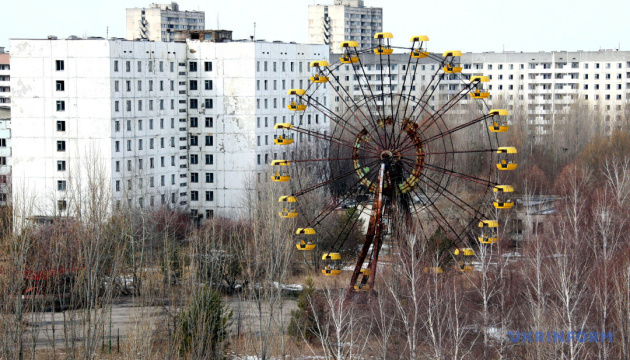 Minister Abramovsky intends to produce green hydrogen in exclusion zone
Minister of Environmental Protection and Natural Resources of Ukraine Roman Abramovsky believes that the Chornobyl Exclusion Zone can attract investment in the production of green hydrogen and renewable energy.
"We can provide favourable conditions in the exclusion zone because there is a low cost of land lease, a 0.15 coefficient from the usual cost. We are ready to assist investors in the Chornobyl zone. It can be industrial investments, such as wind farms, production of green hydrogen," Abramovsky said in an interview with the Focus media outlet.
The Ministry also intends to increase the flow of tourists to the Chornobyl Exclusion Zone.
"There are no difficulties with tourists, the visiting system is well established. We opened the maximum access to the zone for all travel agencies. It used to be difficult, there was a monopoly. We destroyed it and allowed everyone to register. We intend to increase the flow of tourists. There are a lot of things to show in the Chornobyl zone: both landscape and architectural sites," the minister said.
He added that the possibility of building new tourist attractions, in particular proposals for the construction of transport facilities, such as cable cars or monorails, would be considered.
ol