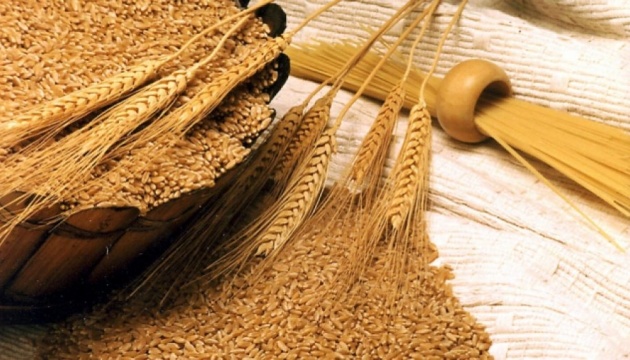 Ukraine already exported 15M tonnes of grain
Between July 1 (when the 2020/2021 marketing year (MY) began) and October 26, Ukraine exported 15 million tonnes of grain and leguminous crops, which is almost 3 million less compared to the same period last year.
The Information and Analytical Portal of the Agro-Industrial Complex of Ukraine reported this with reference to data provided by the State Customs Service.
The largest share of grain exports falls on wheat and barley (10.1 million tonnes and 3.3 million tonnes, respectively, were exported).
Since the beginning of October 2020, 2.97 million tonnes of Ukrainian grain have been supplied to foreign markets.
As Ukrinform reported, in mid-August, the Ministry for Development of Economy, Trade and Agriculture and grain market participants approved the Annex to the Memorandum on Grain Exports in the marketing year 2020/2021. According to the document, Ukraine will export 17.5 million tonnes of wheat and 1,000 tonnes of rye in the current MY.
The Ukrainian Grain Association (UGA) in its October report downgraded the forecast for wheat yield from 26.6 million tonnes to 25.3 million tonnes.
The National Bank of Ukraine (NBU) lowered its forecast for the grain harvest in 2020 from 72 million tonnes to 67 million tonnes, but it does not provide for an imbalance in the foreign exchange market due to a decrease in revenue from grain exports, NBU Deputy Governor Dmytro Solohub said at a briefing on October 22.
As of October 22, 2020, Ukrainian farmers harvested 48.8 million tonnes of grain and leguminous crops from 12.7 million hectares (83% of the forecast).
ish