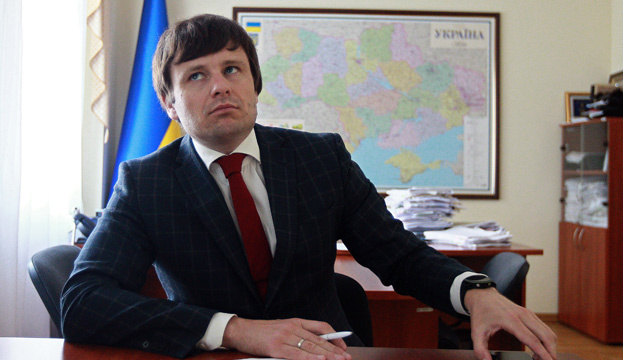 Ukraine's budget deficit to shrink by 1.5% next year - Marchenko
Ukraine's draft state budget for 2021 envisages a 1.5% reduction in the budget deficit compared to 2020, to UAH 270 billion, Ukrainian Finance Minister Serhiy Marchenko has said.
He said this at a press briefing on the draft state budget for 2021, according to an Ukrinform correspondent.
"State budget revenues are projected at the level of UAH 1.071 trillion and expenditures at UAH 1.35 trillion. The budget deficit is projected at UAH 270 billion. We have reduced the deficit by 1.5% compared to this year. This year it stands at 7.5% of GDP, and next year it is expected to shrink to 6%," Marchenko said.
He noted that the budget deficit is gradually decreasing.
"It is to be financed through privatization, internal and external borrowing," Marchenko said.
The Verkhovna Rada approved amendments to the 2020 state budget in April. According to the document, the state budget deficit was increased by UAH 202 billion, to UAH 298.4 billion (from UAH 96.3 billion), revenues decreased by UAH 119.75 billion, to UAH 975.8 billion (from UAH 1.096 trillion), and expenditures increased by UAH 82.4 billion, to UAH 1.266 trillion (from UAH 1.184 trillion).
op