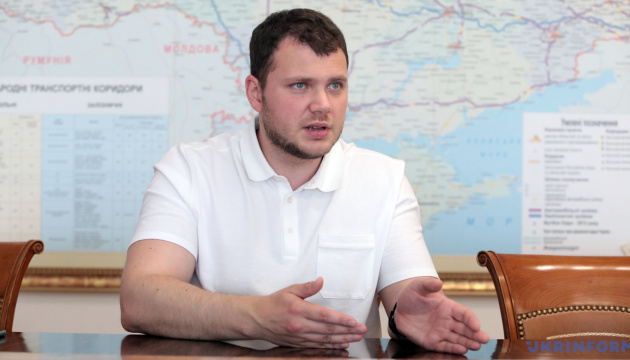 Satellite services can be effective tool against maritime smuggling - Kryklii
Modern satellite services can be an effective tool in the fight against maritime smuggling, illegal extraction of natural resources and in preventing emergencies, Infrastructure Minister Vladyslav Kryklii has said.
He said this at a meeting with Head of the State Space Agency of Ukraine Volodymyr Usov, the Infrastructure Ministry's press service reported.
"We must borrow the best foreign experience and use modern resources and technologies designed to protect and improve our infrastructure. Today, satellite services help not only to detect vertical displacement at various infrastructure facilities, including critical infrastructure, but also to monitor the work of ports and builders, detect suspicious vessels in areas of possible smuggling and vessels entering the ports of the occupied Crimea and prevent illegal sand mining," Kryklii said.
He added that modern satellite services also help monitor the condition of roads, bridges, buildings and other important facilities, as well as their quality construction.
He said he was interested in cooperating with the State Space Agency and stressed that the use of modern satellite services would help improve the ecology and the technical condition of infrastructure, prevent certain natural or man-made emergencies. In addition, satellite data can be used to create a transport model of Ukraine, Kryklii said.
op