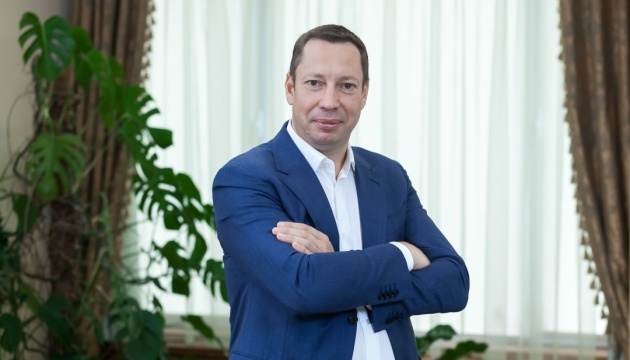 New NBU governor meets with IMF representatives
Newly appointed Governor of the National Bank of Ukraine (NBU) Kyrylo Shevchenko has held his first meeting with representatives of the International Monetary Fund (IMF), the NBU's press service reports.
"The IMF has been, is and will be, a key strategic partner of Ukraine in general and of the National Bank in particular. Therefore, full and successful implementation of the program of cooperation with the IMF is my priority. I can assure you that all the obligations undertaken by the National Bank under the Memorandum of Economic and Financial Policies will be fulfilled in full and on time," the Governor of the National Bank stressed.
Shevchenko noted that under the Memorandum of Cooperation, among the priorities for the IMF and the NBU is to reduce the amount of non-performing loans, which today burden the banking system, including the balance sheets of state-owned banks. He explained that the recovery of banks' balance sheets would help revive lending, which will speed up economic recovery.
Representatives of the IMF stressed that the balanced policy of the National Bank contributed greatly to the macroeconomic stabilization over the last five years; and this would be impossible without the independence of the NBU.
In turn, the NBU Governor assured the representatives of the IMF that he deeply respects the central bank's independence.
The parties also discussed the current state of cooperation between Ukraine and the IMF within the Memorandum and exchanged views on the challenges facing the Ukrainian and global financial systems amid the coronavirus pandemic.
As reported by Ukrinform, on July 16, 2020, the Verkhovna Rada of Ukraine appointed Kyrylo Shevchenko to the post of NBU governor on the proposal of President of Ukraine Volodymyr Zelensky.
Iy