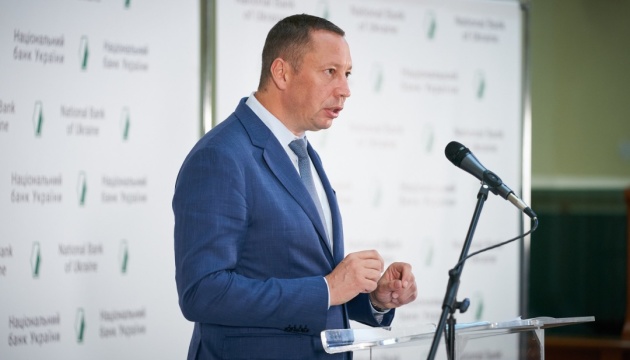 NBU to continue pursuing transparent partnership policy
The National Bank of Ukraine will continue to pursue the policy of transparent and predictable partnership.
Governor of the National Bank of Ukraine Kyrylo Shevchenko made a corresponding statement during a meeting with representatives of the European Bank for Reconstruction and Development (EBRD).
"Governor of the National Bank Kyrylo Shevchenko underscored the importance of consistent cooperation with international financial organizations and assured that the National Bank would continue to pursue the policy of transparent and predictable partnership," the NBU press service reports.
The NBU Governor also noted that the central bank of Ukraine would remain an independent and technocratic institution that will make apolitical and economically motivated decisions. The principle of collegial decision-making also remains a constant "gold standard" of the NBU, Shevchenko stressed.
He confirmed that ensuring price and financial stability remained the main task of the National Bank. In addition, Shevchenko mentioned restoration of active lending, support for corporate governance reform in state-owned banks (including through the independent directors at supervisory boards), preservation of macro-financial stability, and enhanced cooperation with international partners as the priorities of his activity at the position of NBU governor.
EBRD Managing Director for Eastern Europe and the Caucasus Matteo Patrone noted that the National Bank had been so far a paragon of efficiency and transparency and expressed hope that it would remain so in the future.
During the meeting, the parties discussed the current state of the banking sector, including the quality of banks' loan portfolios and corporate governance in banks, ongoing efforts to recover funds withdrawn by former owners of banks gone bankrupt, and EBRD's support for Ukraine's economic recovery.
On July 16, 2020, the Verkhovna Rada of Ukraine appointed Kyrylo Shevchenko to the position of the Governor of the National Bank of Ukraine on the proposal of President of Ukraine Volodymyr Zelensky.
ol