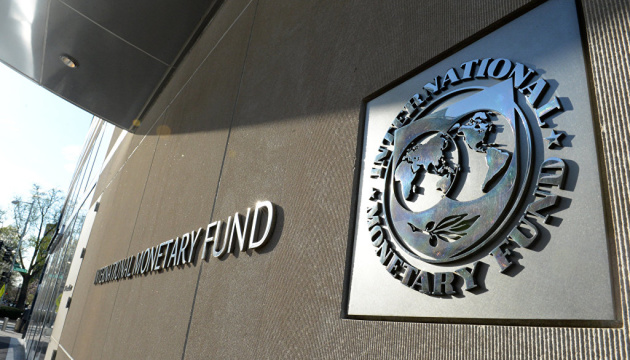 IMF publishes memorandum with Ukraine on new SBA
The International Monetary Fund has published the text of the Letter of Intent and the Memorandum of Economic and Financial Policies on the new 18-month Stand-By Arrangement for Ukraine.
"The Letter of Intent and the Memorandum of Economic and Financial Policies, approved by the Executive Board of the International Monetary Fund on June 9, 2020, contain measures and conditions implemented and planned to be implemented and adhered to by the Government of Ukraine and the National Bank of Ukraine during 2020-2021, as well as specific steps required to successfully pass the reviews and receive the next tranches under the program," reads the statement published on the website of the Ministry of Finance of Ukraine.
It is also noted that the implementation of the provisions of the Memorandum will allow receiving the remaining funds from the IMF ($ 2.9 billion) by the end of the program duration, which should ensure macroeconomic and financial stability.
As reported, the Stand-By Arrangement focuses on a key task - maintaining macroeconomic and financial stability - and will cover, inter alia, areas such as fiscal policy, monetary policy, financial sector policy, energy policy, and anti-corruption policy.
According to the published documents, four reviews of the program are planned – in June, September, and December this year, as well as in June 2021. These reviews are expected to be completed on September 1, 2020, December 1, 2020, May 15, 2021, and December 15, 2021.
The nearest structural beacons in the memorandum are as follows: approval of plans to reduce non-performing loans of state-owned banks by the end of June this year; revision of all heating tariffs and adoption of a simplified procedure for households to change service providers by the end of August; preparation of new organizational structures and systems for the State Tax Service and the State Migration Service by the end of September so that they will act as two separate single legal entities from January 1, 2021.
By the end of September, the task to strengthen corporate governance at state-owned enterprises has been set, including to expand powers of the supervisory board of the Naftogaz of Ukraine.
The request for Stand-by Arrangement, the staff report, and statement by the Executive Director for Ukraine were released on the IMF website.
As reported, on June 9, the Executive Board of the International Monetary Fund made a decision to launch a new 18-month Stand-by Arrangement for Ukraine. The total volume of the program is $5 billion. Ukraine is expected to receive the first tranche worth $2.1 billion on June 11, 2020. The funds will be transferred to the State Budget of Ukraine.
ol