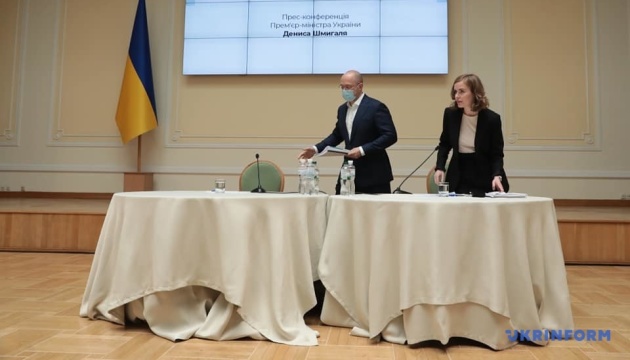 Ukraine will receive four more tranches from IMF
After the first tranche from the International Monetary Fund, Ukraine will be able to receive four more.
"We have approved a memorandum with the IMF. Initially, the program provided for the allocation of funds for structural reforms, but the IMF, realizing that it is impossible to carry out structural reforms amidst the deep global crisis, all governments are focused on rescuing the residents of their countries, their citizens and overcoming economic consequences, so all programs for all countries, which borrow funds from the IMF, were transferred to stand-by mode. This is a simpler program without structural requirements, it is shorter in time (18 months), but the loan term is five years, the loan amount is $5 billion. The first tranche is $2.1 billion, it is increased and it was agreed on just in the last days of negotiations. Then there will be four more tranches. In other words, this program of cooperation with the IMF envisages certain structural beacons, simple ones, which every government should implement, and we will implement them," Prime Minister of Ukraine Denys Shmyhal said at a press conference "100 Days of Government" on June 11, an Ukrinform correspondent reports.
According to him, the International Monetary Fund will publish the text of the approved memorandum in the coming days.
"There is no increase in the retirement age, there are no "draconian" terrible conditions for Ukraine - the usual lending conditions with the processes and improvements that we have to do in any case, even without a memorandum and without additional incentives," the Prime Minister said.
As reported, on June 9, the Executive Board of the International Monetary Fund made a decision to launch a new 18-month Stand-by Arrangement for Ukraine. The total volume of the program is $5 billion. Ukraine is expected to receive the first tranche worth $2.1 billion on June 11, 2020. The funds will be transferred to the State Budget of Ukraine.
ol