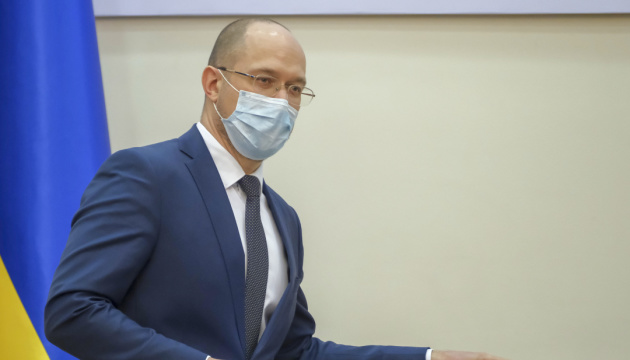 Shmyhal sees introduction of accumulation pension system from 2021 as realistic
Ukrainian Prime Minister Denis Shmyhal has said that he sees the introduction of an accumulation pension system in Ukraine from January 1, 2021 as quite realistic.
He stated this in an interview with Interfax-Ukraine.
"For us, it is inevitable to move to a pension system with accumulation funds. […] We are currently preparing bills. I don't want to sound too optimistic, but it is quite possible to introduce it by January 1, 2021," Shmyhal said.
According to him, such a reform has been worked out, and the government understands how to start it.
"The following option is being discussed: we allocate 2% of the current SSC [single social contribution] for accumulation, without increasing the burden on companies or people, and take another 2% from individual income tax. This 4% makes it possible to receive UAH 1 million during retirement at today's prices. There will be three options. You take [the money] immediately, that is, when you reach retirement age, you get the full amount and do what you want. The second option is installment payments for 5-10 years. The third option is lifetime maintenance - there will also be a certain fixed amount," Shmyhal said.
He added that this would be "a kind of pension deposit" where one part is paid by the state and the other part can be paid by a person.
op