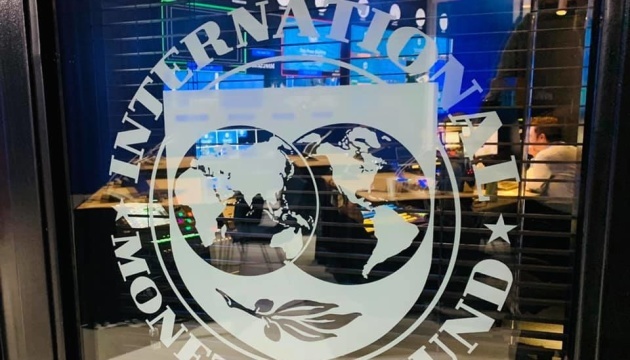 NBU: Receiving money from IMF is a matter of coming weeks
Receiving money from the International Monetary Fund is a matter of the coming weeks and traditional procedures of the Fund.
This issue was discussed during a meeting of NBU Governor Yakiv Smolii, First Deputy NBU Governor Kateryna Rozhkova, Deputy NBU Governor Dmytro Solohub with British Ambassador to Ukraine Melinda Simmons on May 19, the NBU's press service reported on Facebook.
"Last week, the Verkhovna Rada adopted a banking bill. We expect the president to sign it in the coming days. And then, receiving funds from the International Monetary Fund will be a matter of the next few weeks and traditional procedures established by the IMF," the statement reads.
The entire loan amount will be channeled to where these funds are most needed today – to the state budget.
During the meeting, the parties discussed the impact of a coronavirus crisis on the Ukrainian economy, Ukraine's cooperation with the International Monetary Fund, as well as the state's anti-crisis policy.
The United Kingdom has previously funded the training of NBU experts by the Bank of England and is helping the NBU ensure the availability of financial services as part of a project implemented by the International Finance Corporation, co-financed by Switzerland.
As reported, on May 13, the Verkhovna Rada adopted the bill "On amendments to certain legislative acts of Ukraine to improve certain mechanisms for the regulation of banking activity".
The adoption of the banking bill is one of the IMF's two main requirements for providing financial assistance to Ukraine (the second requirement was the bill on the land market, which was adopted on March 31).
ish