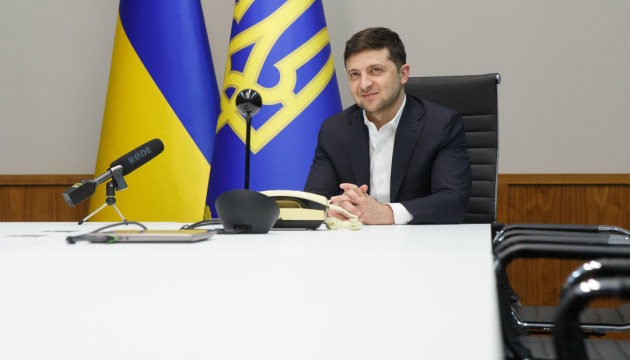 Zelensky wants state-owned airline be established in Ukraine
President Volodymyr Zelensky has said that it is necessary to create a state-owned airline in Ukraine, the fleet of which will consist of domestic-made aircraft.
"We must create a state-owned airline. It is my dream to establish a modern state-owned airline at the level of Turkish Airlines or Singapore Airlines. The state is ready to allocate money for this," he said in the documentary "The Year of President Zelensky," which was shown on TV Channel Ukraine 24.
He criticized the large state-owned enterprise Antonov as it had not built a single aircraft in recent years.
"I do not understand why our planes do not operate on domestic flights. Where are our ANs (aircraft manufactured by Antonov)? We have agreed with them, now we are developing a program, and we will do it," the president emphasized.
He added: "We will build a state-owned airline, and we will make an order to our state-owned Antonov, and we will attract many jobs."
At the same time, Zelensky reminded that as part of privatization program carried out in Ukraine, all strategic objects should remain in state ownership.
iy