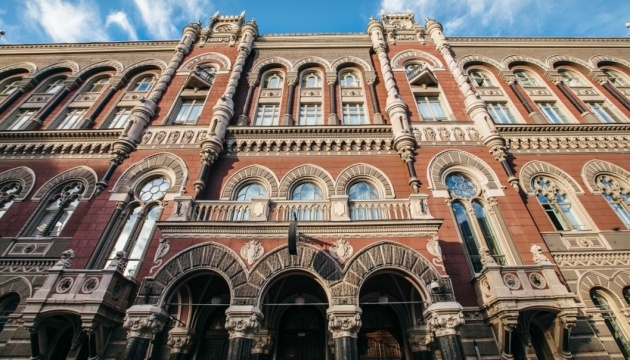 NBU names main driver of Ukraine's GDP growth in 2019
Ukraine's real GDP grew by 3.2% in 2019, decelerating slightly from 2018 (3.4%), with domestic demand remaining its main driver, the press service of the central bank reported.
"In 2019, Ukraine's economy remained steady: real GDP increased by 3.2%, slowing slightly compared to 2018 (3.4%). In Q4 last year, real GDP grew by 1.5% year-on-year. The economic growth rate in 2019 corresponded to the National Bank's estimate published in the January 2020 Inflation Report (3.3%). Domestic demand, both consumer and investment, remained the main driver of the regional GDP growth in 2019," reads the report.
The final consumption expenditures of households rose by 11.9% after a 9.3% growth in 2018. Consumption was primaraly supported by a significant growth in wages and pensions. This was also facilitated by a rather high consumer sentiment, as well as a slowdown in inflation.
However, public sector consumption decreased (by 4.9%), which was due primaraly to the government's discontinued fiscal policy during the peak period of its external commitments.
Investment activity also remained a significant factor in economic growth. Gross fixed capital formation grew by 14.2%. Investment activity was facilitated by high business expectations of enterprises, improvement of financial results of enterprises, repair activities at selected industrial enterprises, in particular, metallurgical enterprises, as well as active implementation of infrastructure projects by businesses and the state, for example, in the field of alternative energy and road construction.
At the same time, industrial production declined in 2019 due to unfavorable external price conditions and warm winter weather, which, in particular, had a negative impact on the energy sector.
A slight slowdown in investment activity compared to 2018 (from 16.6%) was mostly due to the statistical effect of the high comparison base of the previous year, which also reflected the sale of 4G licenses to mobile operators.
Following a slight decrease in 2018, the volumes of exports of goods and services significantly rose in 2019 - by 6.7%. This was facilitated by the high crop yields in the previous years, as well as mostly favorable global pricing environment in the first half of 2019.
However, significant export volumes of agricultural products and the supply of certain goods from products manufactured in the previous periods led to a significant decrease in stocks, especially in the second half of 2019.
Also, import growth accelerated, up to 6.3% compared to 3.0% in 2018, which was due to both large volumes of natural gas imports amid uncertainty regarding a new contract on the Russian gas transit, and steady domestic demand, in particular, for engineering products.
iy