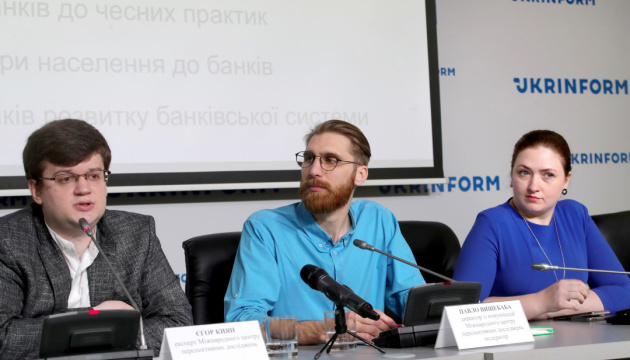 Ukraine's banking system ready for any shocks – expert
The banking sector of Ukraine is currently high-earning and profitable and, therefore, sufficiently resilient to any macroeconomic surprises.
"The banking system is much better today than it was during the 2008 or the 2014 crises, and it is now more prepared for macroeconomic surprises," Olena Korobkova, Executive Director of the Independent Association of the Banks of Ukraine, said during the presentation of the bank financial health rating at the Ukrinform news agency.
In her opinion, the readiness of the banking system for any challenges does not exclude the fact that some banks will still need additional capitalization increase.
As reported, in 2019, the banking sector of Ukraine set a historical profitability record - UAH 59.6 billion. In 2019, the public sector banks received profits of UAH 35.2 billion, indicating a 2.4-fold increase compared to 2018.
Last year, only 6 out of 75 banks operating in Ukraine were unprofitable4 their total loss amounted to UAH 0.2 billion.
ol