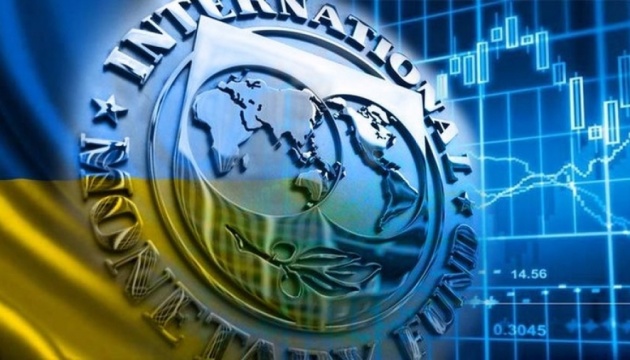 IMF notes constructive dialogue with Kyiv on $5.5 bln program
The International Monetary Fund (IMF) is maintaining a very active dialogue with Kyiv on a new Extended Fund Facility (EFF) and calls it constructive.
Director of the IMF Communications Department Gerry Rice said this at a briefing in Washington on February 13, according to an Ukrinform correspondent.
"Very active dialogue is ongoing right now [...] in the context of the IMF program agreed with Ukraine last December for $5.5 billion," Rice said when asked by Ukrinform whether a delay in the land reform in Ukraine could affect the new program.
He called the discussions with the Ukrainian side "active and progressing" and added that "we hope to keep pushing forward the progress."
Rice stressed that the approval of the EFF program for Ukraine remains "is subject to approval by our Board." However, he could not specify a date for a meeting on the Ukrainian issue. He recalled that Ukraine must fulfill a set of prior actions.
"The main focus of this program, maybe three or four points. Strengthening the rule of law and tackling corruption, enhancing competition, opening up markets, reducing the role of the state and oligarchs. Continuing with prudent fiscal policies to ensure medium-term sustainability and ensuring central bank independence and financial stability," Rice said.
According to him, those are the "main areas that are under discussion." At the same time, he said that the discussions are active and constructive.
In early December 2019, Ukrainian President Volodymyr Zelensky had a phone call with IMF Managing Director Kristalina Georgieva. The parties discussed conditions for further cooperation and reached a preliminary agreement on a new, three-year Extended Fund Facility (EFF) worth $5.5 billion. At the same time, the IMF praised the "impressive progress" made by Ukraine in the past few months in advancing reforms and continuing with sound economic policies.
op