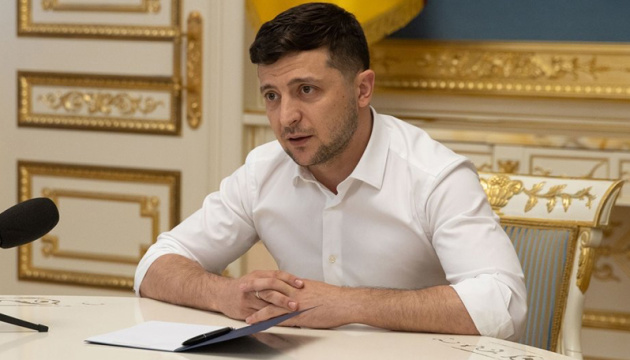 President meets with representatives of largest tobacco manufacturers in Ukraine
President Volodymyr Zelensky held a meeting with representatives of the largest tobacco manufacturers in Ukraine, the president's press service reported on Thursday evening.
During the meeting, the parties discussed the current situation in the Ukrainian market, in particular, information on the possible transfer of head offices of the companies and the shutdown of some tobacco companies.
"The growth of investment into the economy of Ukraine is important for us, as it is an increase in the number of jobs and tax revenues," Zelensky said.
According to the Ukrainian president, tobacco companies are among the largest taxpayers and tax revenues continue to grow: they have grown by 7.5%, up to almost UAH 30.5 billion, over the past nine months.
He also stressed that the issue of improving the business climate and ensuring the predictability of state policy and market regulation were important for Ukraine, adding that combating monopolies and building competitive markets was also a priority.
President Zelensky also noted interest in increasing the export of tobacco products made in Ukraine.
The meeting was attended by representatives of British American Tobacco, Philip Morris Ukraine, JTI and Imperial Tobacco, Executive Director of the European Business Association (EBA) Anna Derevyanko, Minister of Economic Development, Trade and Agriculture Tymofiy Mylovanov, Finance Minister Oksana Markarova, Head of the State Tax Service Serhiy Verlanov, Chairman of the Antimonopoly Committee Yuriy Terentyev and Chairman of the Committee on Finance, Tax and Customs Policy Danylo Hetmantsev.