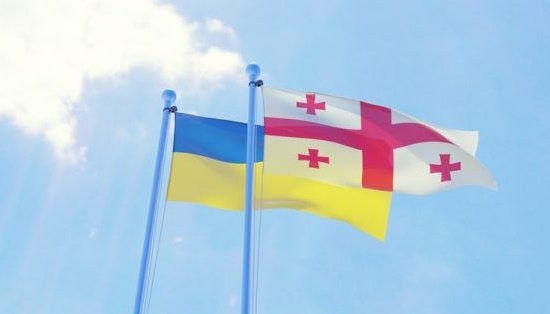 Ukraine, Georgia, Belarus interested in new logistics solutions for reliable transport connection
Ukraine, Georgia and Belarus are interested in new logistics solutions for the reliable transport connection.
Infrastructure Minister of Ukraine Vladyslav Kryklii said this during a trilateral meeting with Deputy Minister of Economy and Sustainable Development of Georgia Akaki Saghirashvili and Deputy Minister of Transport of Belarus Andrei Ivanov in Tbilisi, the press service of the Infrastructure Ministry of Ukraine reports.
In particular, Kryklii stressed that active dialogue between the countries was based on mutual interest in new logistics solutions to ensure reliable transport connection.
The infrastructure minister of Ukraine also informed the Georgian side about the intensification of Ukraine-Belarus cooperation towards the development of inland waterways and the E-40 river corridor and the possibility to include it in the logistics route between the countries.
The parties confirmed the prospect of including this type of cargo delivery in the Belarus-Ukraine-Georgia logistics route. The Georgian side also informed about the preparation of a feasibility study for the development of rail, ferry and feeder services between the ports of Georgia, Bulgaria, Romania and Ukraine.
In order to successfully fulfill the transit potential of the three countries, it is necessary to create an efficient integrated transport network and jointly implement joint infrastructure projects, the Ukrainian minister added.
The parties declared the continuation of work on creating competitive conditions for the carriage of goods using the railway infrastructure.
The officials signed the protocol which provides for the active development of trilateral transport and logistics cooperation using the transport and logistics infrastructure of Belarus, Ukraine, Georgia and the establishment of a trilateral working group to discuss tariffs, sizes and types of cargo, optimization of transportation timing, etc.
ol