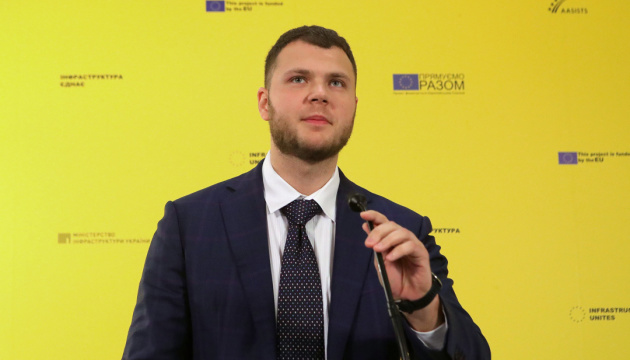 Minister Krykliy: Restoration of air links with Russia dangerous for Ukrainians
The Ministry of Infrastructure of Ukraine does not intend to restore air links with the Russian Federation as it may be dangerous for Ukrainians.
"As long as this country remains an aggressor, we are at war and do not want MH17 repetitions. This is simply dangerous for Ukrainians. It seems to me that one should have suicidal thoughts to suggest restoring of flights," Infrastructure Minister of Ukraine Vladyslav Krykliy said in an interview with the Ekonomichna Pravda Ukrainian online media outlet when asked about a possible restoration of flights to Russia.
The official stressed that the issue concerned the safety of Ukrainians and the geopolitical situation. Krykliy noted that if flights to Russia were restored, Ukraine would send "a message to the world that everything is good, everything is fine, we have no problems with them." However, other questions will arise, such as why Ukraine seeks additional sanctions on Russia, why it wants to continue communication in a four-party format, and why it needs the Minsk agreements.
"So far, considering how they behave, I think that direct flights are out of question," the minister stressed.
Direct flights between Ukraine and the Russian Federation were officially suspended on October 25, 2015.
ol