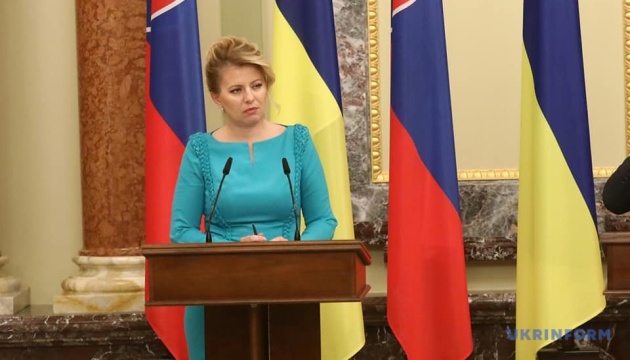 Slovak president calls Nord Stream 2 project politically motivated
Slovakia considers Nord Stream 2 a project that, in addition to economic goals, pursues political goals, Slovak President Zuzana Caputova has said.
She said this at a joint briefing with Ukrainian President Volodymyr Zelensky in Kyiv on Monday, according to an Ukrinform correspondent.
"We also spoke with Mr. President [Zelensky] about the Nord Stream 2 project. Slovakia's position is clear. We see it not only as an economic project but also as a project that has political goals. We talked about the reserve (reverse) flow of gas because these all are the things that support Ukraine," Caputova said.
She added that a stable and prosperous Ukraine promotes stability and peace in Slovakia.
op