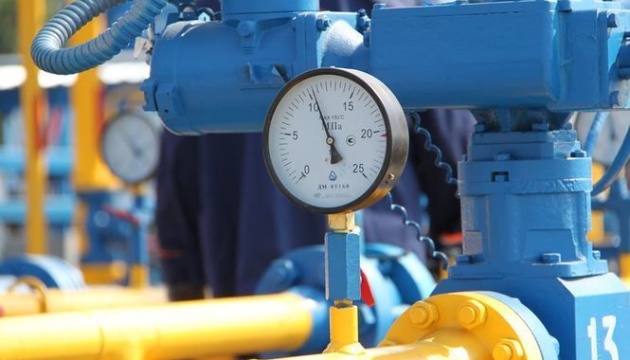 EU court restricts Gazprom's monopoly, saves gas transit via Ukraine - PGNiG
The decision of the EU court to cancel the European Commission's decision, which gives Russia's Gazprom a monopoly on the access to the Germany's OPAL gas pipeline, actually saves the transit of gas to Europe via Ukraine.
The relevant statement has been posted on the website of the Polish oil and gas company PGNiG on September 10.
On 10 September 2019, the Court of Justice of the European Union cancelled the European Commission's Decision, No.C (2016) 6950 as of 28 October 2016, enabling the monopolized access to the OPAL gas pipeline. The Court ruled that "the contested decision was adopted in breach of the principle of energy solidarity". It confirmed the arguments of Poland that the EC, by issuing the decision, violated the principles of the EU by not examining its impact on Poland's energy security, PGNiG stated.
It is noted that earlier the EC decision had approved the monopoly on the use of Germany's OPAL gas pipeline given to Gazprom by the German energy regulatory authority. The companies PGNiG S.A., PGNiG Supply and Trading GmbH, Naftogaz of Ukraine and the governments of Poland, Lithuania and Latvia united complaints against that decision in December 2016.
"It has been evident since its issue in 2016 that the EU Decision concerning the OPAL pipeline is in conflict with EU law, particularly the Third Energy Package. The Commission failed to consider, among other things, the impact its decision would have on the gas markets in Poland, Lithuania and Latvia and other Central European countries. EU energy legislation is designed to prevent the monopolisation of access to gas pipelines within the Community. We are glad that the Court of Justice of the European Union has clearly affirmed that EU legislation applies equally to all, including Gazprom. Expressions of gratitude are owed primarily to the employees of the Ministry of Foreign Affairs and the Ministry of Energy responsible for the case," said Piotr Wozniak, President of the PGNiG Management Board.
The court's ruling as of September 10, 2019 does not end the proceedings before the Court of Justice of the EU because the judgment may be appealed by the European Commission. At the same time, as the ruling immediately comes into effect, the EC decision on OPAL became ineffective from September 10, 2019.
iy