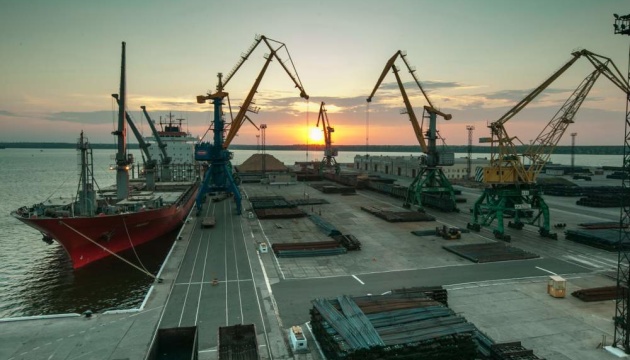 Mykolaiv seaport increases cargo transshipment by 23% in seven months
Mykolaiv seaport increased cargo transshipment by 23.3% in the first seven months of 2019, the press service of the Ukrainian Sea Ports Authority has said.
"Mykolaiv seaport transshipped almost 18.2 million tonnes of cargo over the first seven months of 2019, or 23.3% more than in the same period last year. Some 1,011 vessels were handled," the report reads.
Bread cargo and ore were the leaders in terms of growth in cargo transshipment in January-July 2019.
Mykolaiv seaport became the second port in Ukraine to show the biggest growth in cargo transshipment over this period.
Last year, Mykolaiv seaport transshipped over 29 million tonnes of cargo, which was 24% more than in 2017. In 2018, it climbed to second place in the rating of Ukrainian seaports, retaining the leadership in the transshipment of vegetable oil, petroleum products and grain.
op