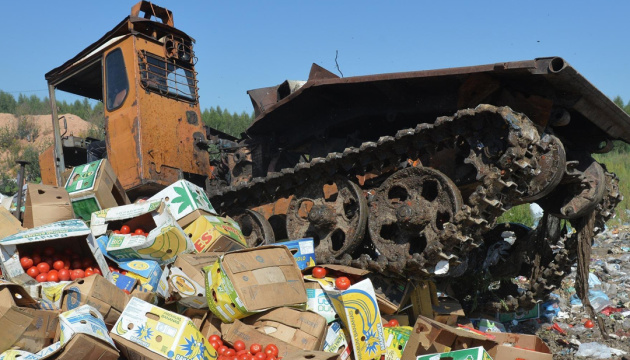 Russia extends sanctions against Ukraine, US and EU
Russia extended the food embargo against Ukraine, the United States and the European Union.
The relevant decree signed by Russian Prime Minister Dmitry Medvedev was published on the official portal of legal information.
The food embargo was extended until December 31, 2020. It applies to products from the United States, the EU states, Australia, Canada, Norway and Ukraine.
As reported, the Council of the European Union on June 20 prolonged the restrictive measures introduced in response to the illegal annexation of Crimea and Sevastopol by Russia until June 23, 2020.
The European Union in July 2014 introduced economic sanctions against Russia for the illegal annexation of Crimea and actions destabilizing the situation in eastern Ukraine. The sanctions were strengthened in September 2014.
In March 2015, the European Council linked the effect of restrictive measures with Russia's failure to comply with the Minsk agreements. Since then, the EU has been considering the extension of economic sanctions against Russia every six months.
ish