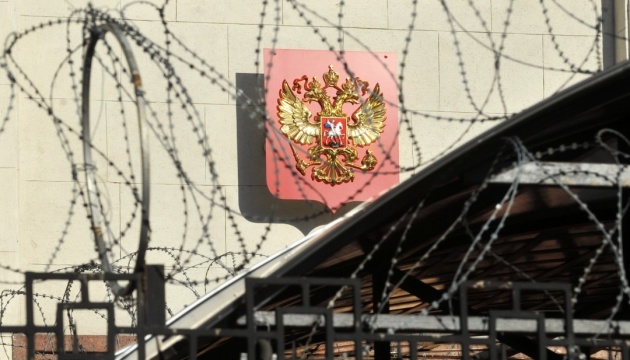 EU extends 'Crimean sanctions' against Russia by one year
The Council of the European Union has extended economic sanctions against Russia until June 23, 2020 due to the illegal annexation of Crimea, according to the Council's press release.
"On 20 June 2019, the Council prolonged the restrictive measures introduced in response to the illegal annexation of Crimea and Sevastopol by Russia until 23 June 2020," the press release says.
The measures apply to EU persons and EU based companies. They are limited to the territory of Crimea and Sevastopol. The sanctions include prohibitions on imports of products originating in Crimea or Sevastopol into the EU; investment and tourism services in Crimea or Sevastopol; and exports of certain goods and technologies to Crimean companies.
As stated in the declaration by the High Representative for Foreign Affairs and Security Policy on behalf of the EU on 17 March 2019, five years on from the illegal annexation of Crimea and Sevastopol by the Russia, the EU remains steadfast in its commitment to Ukraine's sovereignty and territorial integrity. The EU does not recognize and continues to condemn this violation of international law.
As known, the European Union in July 2014 introduced economic sanctions against Russia for the illegal annexation of Crimea and actions destabilizing the situation in eastern Ukraine. The sanctions were strengthened in September 2014.
In March 2015, the European Council linked the effect of restrictive measures with Russia's failure to comply with the Minsk agreements. Since then, the EU has been considering the extension of economic sanctions against Russia every six months.
ish