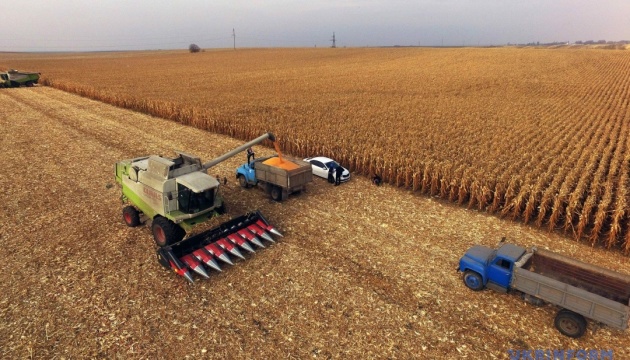 Agricultural output in Ukraine grew by 2% in January-May 2019 – State Statistics Service
In January-May 2019, the agricultural production index of Ukraine increased by 2% compared to the same period in 2018, the State Statistics Service has reported.
According to the data provided by the State Statistics Service of Ukraine, Ukrainian agricultural enterprises in January-May 2019 increased production by 6.3% compared to January-May 2018. At the same time, the agricultural output in farms during the same period decreased by 2.2%.
It was noted that the statistics of agricultural production in Ukraine for January-May 2019 was provided without data from the temporarily occupied territory of the Autonomous Republic of Crimea, the city of Sevastopol and part of the temporarily occupied territories of Donetsk and Luhansk regions.
As Ukrinform reported, the agricultural production index of Ukraine in 2018 grew by 8.1% compared to 2017.
ish