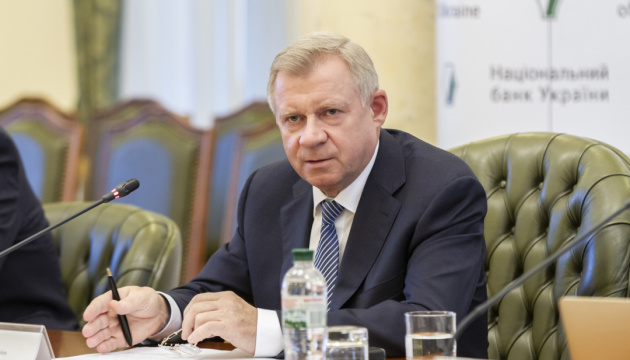 NBU governor: Talks with IMF on new program should be launched as early as this year
Governor of the National Bank of Ukraine Yakiv Smolii believes that the talks on a new program of Ukraine-IMF cooperation should be launched as early as this year.
The corresponding statement was published on the NBU's Facebook page with reference to the meeting of Yakiv Smolii and his deputy Oleh Churiy with Sergei Guriev, Chief Economist at the European Bank for Reconstruction and Development.
"During the meeting, Yakiv Smolii told about the consistent monetary policy of the National Bank aimed at lowering the inflation rate down to 5% in 2020. He also underscored the need to continue Ukraine's fulfillment of its obligations under the IMF program and to start negotiations on a new program with the Fund as early as this year," reads the statement.
The meeting participants discussed the prospects for servicing Ukraine's foreign debt, preparing for the entry of international financial organizations in the capital of state-owned banks and EBRD's potential participation in this process, as well as the development of electronic payments.
In addition, Smolii reminded the representatives of the international organization about the intentions of the Ukrainian central bank to develop and approve by the end of this year a new strategy for Ukraine's financial sector reform for 2020-2025, which is already being elaborated.
As reported, on December 19, 2019, the Executive Board of the International Monetary Fund approved the Stand-By Arrangement for Ukraine. The amount of the 14-month program is equivalent to SDR 2.8 billion (about USD 3.9 billion). SDR 1 billion (about USD 1.4 billion) was provided immediately, while the remaining funds should be disbursed based on the results of semi-annual arrangement revisions in 2019.
ol