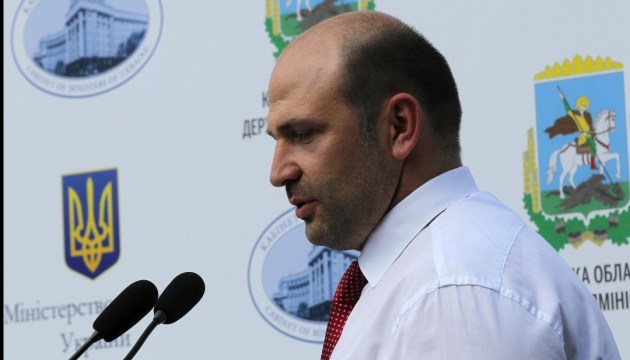 Construction industry grows by 24% in Q1 2019 - Partskhaladze
In January-March 2019, Ukrainian enterprises completed construction works worth UAH 26.5 billion, the index of construction in relation to the relevant period in 2018 amounted to 124.3%.
Deputy Minister of Regional Development, Construction, Housing and Utilities Lev Partskhaladze wrote this on his Facebook page.
"In 2019, the construction industry continues growing. In the first quarter, construction works were carried out for a total sum of UAH 26.5 billion, which is 24% more compared with the corresponding period last year. I hope that in the coming months such growth will persist," he wrote.
According to Partskhaladze, the index of the construction of engineering facilities over the reporting period made up 145.2%, construction of buildings 109.8% (residential buildings – 91.8%, non-residential buildings – 133%).
In the context of the regions, the leaders in performance of construction works were Dnipropetrovsk region (UAH 3.6 billion), Odesa region (UAH 2 billion), and the city of Kyiv (UAH 6.5 billion). Construction works in Lviv regions are also confidently growing (UAH 1.7 billion).
New construction, reconstruction, and technical re-equipment made up 79.6% of the total volume of completed construction works, major and current repairs – 11.5% and 8.9%, respectively.
iy