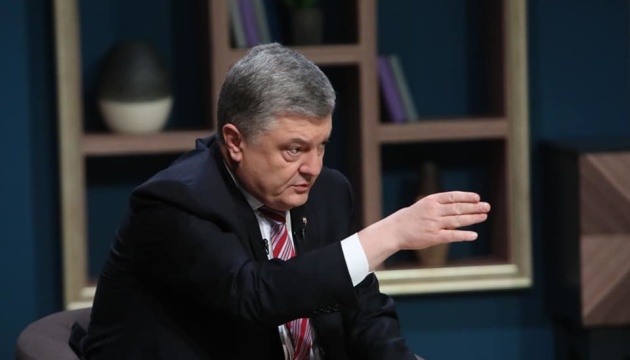 Poroshenko instructs NBU to ensure stable work of all PrivatBank branches
President of Ukraine Petro Poroshenko appealed to the National Bank of Ukraine (NBU) to ensure the stable work of all branches of PrivatBank and provide them with the necessary amount of cash.
The President stated this on Thursday evening at a meeting of the National Security and Defense Council (NSDC) regarding the situation with PrivatBank, an Ukrinform correspondent reported.
He also charged the Finance Ministry with analyzing the risks and threats of the possible implementation Kyiv District Administrative Court's decision on the denationalization of PrivatBank and to calculate possible losses of the state.
"As I understand, if we withdraw UAH 150 billion of additional capitalization, it will lead to the risks in the form of UAH 100 billion of additional funding of the Deposit Guarantee Fund, which the state will have to take at the expense of the state budget. And the payment of these funds will have huge risks for inflation, for exchange rate policy and for stability of the banking system. We definitely cannot allow such a scenario," Poroshenko stressed.
On April 18, Kyiv District Administrative Court, having considered in a court session the case on a lawsuit by Ihor Kolomoisky against the National Bank of Ukraine, the Cabinet of Ministers of Ukraine, the Deposit Guarantee Fund and the National Commission on Securities and the Stock Market, ruled the nationalization of PrivatBank illegal.
iy