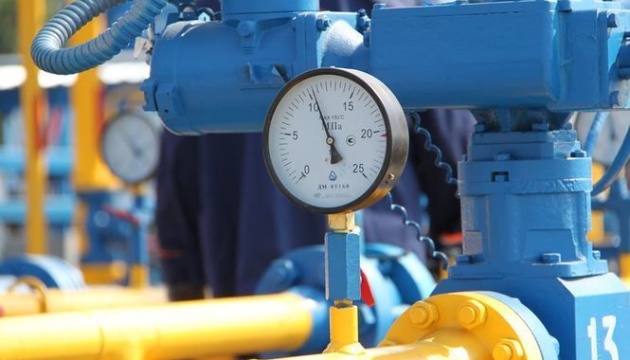 Ukraine, Slovakia ready to maintain status of main gas transit countries in EU
Ukraine and Slovakia express readiness to increase mutual trade turnover up to $1.5 billion per annum against the current figure of almost $1.4 billion and to maintain the status of the main countries providing gas transit to the European Union.
These issues were discussed during the talks of Prime Minister of Ukraine Volodymyr Groysman with Prime Minister of the Slovak Republic Peter Pellegrini in Bratislava today, according to the Government portal.
"I am pleased to note the growth of bilateral trade by almost 18% last year. But this is not enough - let's define the task to achieve $1.5 billion in 2019," Groysman said. The prime minister added that Slovakia entered TOP 20 trade partners of Ukraine among the countries of the European Union.
Speaking about the transit potential of the two countries, the interlocutors noted not only the energy component of the issue - Slovakia, for example, has been providing reverse gas supplies to Ukraine for 4.5 years now - but the transport component as well.
Groysman offered to work out the issue of creating multi-modal logistics parks in Ukraine and Slovakia due to the active development of railway traffic on the Asia-Europe route. The functioning of such parks, tentatively in the Ukrainian city of Chop and the Slovak city of Košice, could become a bilateral strategic project. The strengthening of cross-border cooperation between the two countries, including the development of the border infrastructure, the functioning of joint border checkpoints and the establishment of a joint customs control, will contribute to the implementation of the project.
During the talks, the parties also touched upon political issues, in particular in the context of the prolonged sanctions against Russia through its actions in Donbas and the waters of the Sea of Azov. "The aggressor must pay a heavy price for its actions," Groysman said.
The prime minister stressed that aggression should be stopped in the energy direction as well. "If we concentrate the delivery of gas in Russian hands - this is a major hazard. The Nord Stream 2 project will lead to the physical destruction of the Ukrainian gas transit system as a key element in the delivery of fuel to the EU," Groysman stressed.
The Slovak side shares the arguments of Ukrainian colleagues and expresses readiness to fully contribute to the further integration of Ukraine into the European Union and NATO.
Separately, the prime ministers discussed opportunities for the development of the Ukrainian community living in Slovakia.