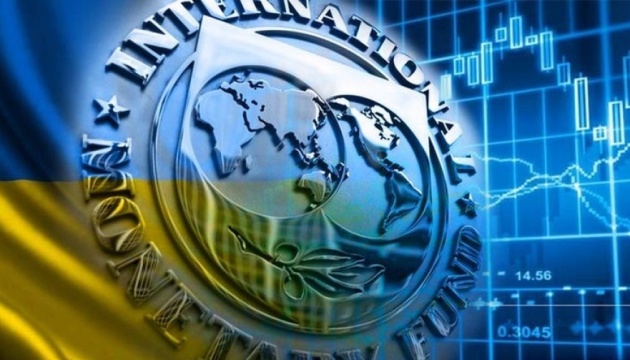 IMF mission positively assesses Kyiv's fulfillment of conditions of Stand-By Arrangement
A technical mission of the International Monetary Fund (IMF), which ended its work in Ukraine last week, has positively assessed the implementation of the conditions of a new cooperation program. The IMF's assessment mission is expected to arrive in May-June.
"In December of last year, a new program [for cooperation between the IMF and Ukraine] was approved. The first revision of this program will be in May-June. Last week, the IMF's technical mission completed its work; it is not an assessment mission, it is a technical mission that comes to see our progress in the program. The technical mission positively assessed the implementation of the conditions [of the program]," Finance Minister Oksana Markarova stated.
She noted that foreign partners were concerned about the decision of the Constitutional Court to abolish responsibility for illicit enrichment.
On February 26, the Constitutional Court declared unconstitutional Article 368-2 of the Criminal Code of Ukraine, which envisaged the prosecution of officials for illicit enrichment.
Criminal liability for illegal enrichment was introduced in 2014. This was one of the EU requirements for the implementation of the Visa Liberalization Action Plan.
On February 28, the president registered in the Verkhovna Rada a draft law introducing amendments to the Criminal and Criminal Procedure Codes of Ukraine regarding liability for illicit enrichment (No. 10110).
At the end of last year, the IMF Executive Board approved a 14-month Stand-By Arrangement (SBA) for Ukraine worth a total of $3.9 billion.
ish