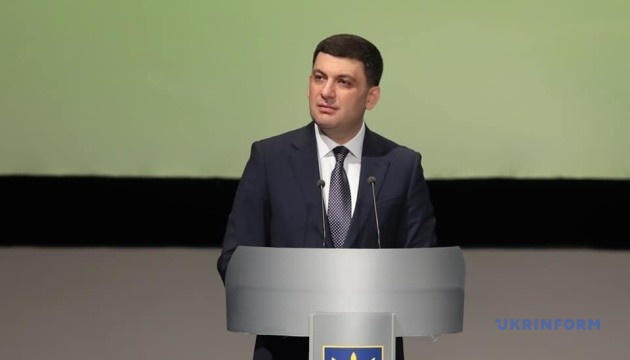 PM Groysman urges regions to invest more in housing and communal services sector
The decentralization reform initiated by the Government of Ukraine has substantially filled local budgets, and the funds received must be invested in a new quality of life of people, including in the housing and communal services sector.
Prime Minister of Ukraine Volodymyr Groysman said this during an Hour of Questions to the Government in the Verkhovna Rada today, the Government portal reported.
The issue of the cost of communal services is sensitive for Ukrainians. But its solution lies in the formation of those tariffs. And in those cities where the housing and utilities sector is updated, the cost of heat is much lower as compared to cities where the money is not invested in the networks. According to the prime minister, an additional source of investment could become the disposable funds allocated for preparation for the 2018-2019 heating season.
"UAH 3 billion was spent (for network upgrade) of the sum worth UAH 12.5 billion allotted for preparation for the heating season. Hence, we demand that local authorities start investing (in housing and communal services). And we will exert every effort to increase domestic gas production," Groysman said.