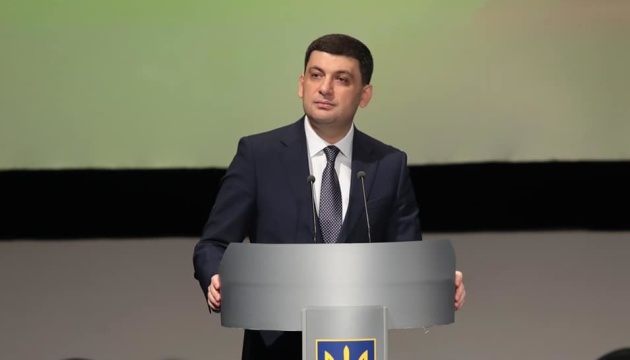 PM Groysman urges to invest more in Ukraine's energy efficiency
Ukraine's energy independence, as well as the efficient use of energy resources, is the mission of all levels of government that must be carried out daily.
Prime Minister of Ukraine Volodymyr Groysman said this during the forum "From Energy Efficiency to Energy Independence" held in Kyiv today, the Government portal reported.
"Our energy independence is the mission that we must carry out on a daily basis, keeping in mind that we are subjected to constant attacks by the enemy. Energy independence is critically important because power industry has always been a kind of hybrid weapon against Ukraine. And now we are well aware that reaffirming of energy independence is in our hands," Groysman said.
According to the prime minister, new possibilities for performing the set tasks were provided by the decentralization reform, which enabled the transfer of resources to the communities to improve the quality of life. Over the years of reforming the communities have better realized how to use these opportunities. An example is tariffs and the state of utility networks.
"If we invest in energy efficiency, we will be able to achieve a new quality of services, while they will become more available for the population. Therefore, it is vital for us to invest more in energy efficiency, energy independence, cease the reliance on standard costs. I call on everyone — let's shape the policy in such a way as to achieve energy efficiency and energy sufficiency. Therefore, we will reach high standards of living. I am talking about real things," Groysman stressed.