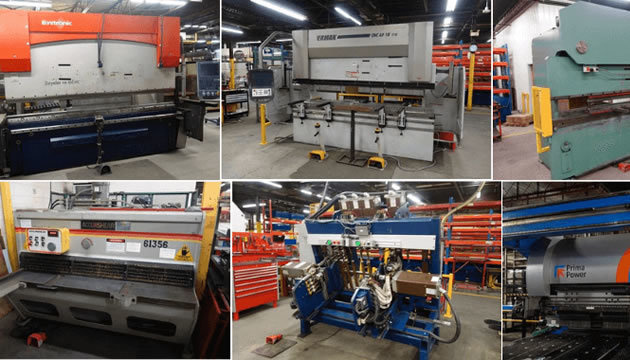 Industrial auctions for customers and businesses
Auctions are the best way of buying rare and high-quality goods at low prices, and so many companies are trying to participate in auctions.
Industrial auctions are irreplaceable elements for especially industrial companies. An industrial auction is very preferred way by companies because the prices of large or small machines used in industries are very expensive. There is lot of benefits of online auctions. Industrial auctions are mostly making for machineries. Industries are using lots of big and heavy machineries. For this reason, the prices are incredible high and buying them is very expensive for industries.
WHY INDUSTRIES PREFER ONLINE INDUSTRIAL AUCTION?
Industrial auction online platforms provide customers with detailed information about the auction events they wish to participate in and offer a user-friendly user interface. In past, to participating industrial machinery auctions was hard for industries for both selling and buying ones, because machineries are heavy and big that is why industry owners does not want to replace them also to seeing the machinery on-site is hard for the applicant. Nobody wants to buy a product which is significant for them without control it. On the other hand, auctioneers began to make industrial machinery auctions online. The online auction is the most sensible way for both sides: the seller, the buyer and the auctioneers. When an industry owner wants to sell a machinery, he/she can advertise I on the website.
WHY AUCTIONEERS PREFER ONLINE INDUSTRIAL AUCTION?
The auctioneers, who are making an industrial machine auction online, serve in many easy-to-access categories such as commercial auction, drilling and mining auction, electrical and electronic auctions, agricultural equipment etc. categories. Apart from these main categories online industrial auctioneers are serving, machinery, food processing, heating and cooling, heavy equipment, industrial equipment and machinery, laboratory and scientific auction, material handling, metal processing and manufacturing, packaging and labelling, plastic and rubber auction, printing machine, services for the sale of textiles, trucks and trailers, woodworking machinery and more categories. Because of their ability to serve in many different areas, auctioneers are now making online industrial machine auctions.