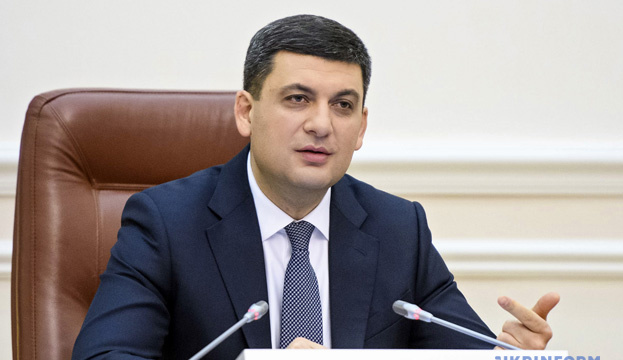 Prime minister sets task to achieve economic growth of 5%
Ukraine possesses a great potential for development, and the Government amid all this year's threats and election campaigns sets objectives to achieve economic growth of 5% or more.
Prime Minister of Ukraine Volodymyr Groysman said this at the 15th Dragon Capital Investor Conference in Kyiv, the Government portal reported.
The conference was also attended by President of Ukraine Petro Poroshenko, members of the Government, heads of international financial organizations, leading Ukrainian and foreign business associations and enterprises.
The attendees emphasized significant upturn in business activity in Ukraine. The business circles are positively evaluating the economic development and are ready to invest in projects in the fields of infrastructure, logistics, engineering, and tourism.
"At the investment conference, we are talking about the country's development, investment and creation of new opportunities. New enterprises, new products, new companies are things the country needs. The economy should recover and grow. The Government is entrusted with ambitious task. We identify economic growth to the tune of 5% or more as a priority task," the prime minister stressed.
"This year will become not only a year (pre-election) threats, but also a year of opportunities. We entered new year with a new IMF program as well as with approved budget. We are switching to medium-term budget planning, we started reforming the fiscal service, customs service," Groysman underlined.
The prime minister emphasized that not only the Government but responsibility, commitment to work and protection of interests of citizens can change the country and he called on business to continue invest in order to make Ukraine stronger.