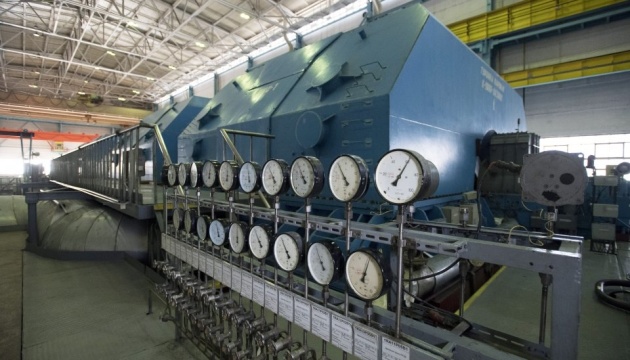 Energoatom generated 53% of Ukrainian total electricity production in 2018
A share of Ukraine's National Nuclear Generating Company Energoatom in the general electricity production in the country in 2018 totaled 53%, and a share on the wholesale market reached 54%, the company's press service reports.
It is noted that Energoatom produced 84.626 million kWh in 2018, which is 1.68 billion, or 2% higher the planned target.
In the structure of total electricity production in Ukraine, the share of Energoatom reached 53%, thermal power stations and combined heat and power plants produced 37%, hydroelectric power stations, and hydroelectric pumped storage power stations - 7%, other sources - 3%.
The electricity output of Energoatom totaled 79.61 billion kWh, which is 1.91 billion kWh, or 2.4% higher the planned target.
The coefficient of using Energoatom's capacity amounted to 69.6%.
In 2017, Energoatom produced 85.845 billion kWh of electricity. Thus, the production in 2018 dropped by 1.4% compared to the previous year.