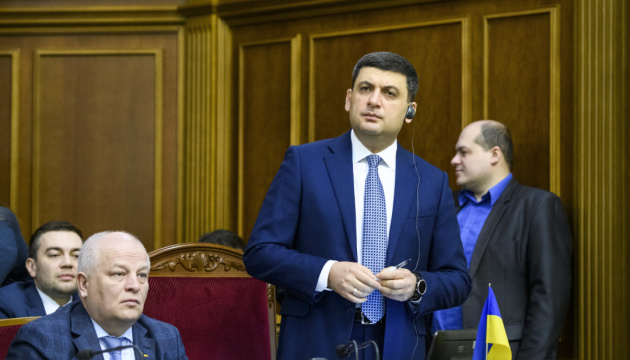 PM Groysman expects significant gas production increase in coming years
The Cabinet of Ministers of Ukraine expects that as a result of significant improvements in regulation in the gas sector, the output will boost, thereby bringing the state closer to real independence from external energy supplies.
Prime Minister of Ukraine Volodymyr Groysman said this in an interview with Interfax-Ukraine agency, the Government portal reported.
"From 2015, we have completely changed the tax administration system in the oil and gas sector. For new wells, we reduced rent payments twofold and more in order to stimulate gas extraction. We also provided access to geospatial data," Groysman said.
"Moreover, the StateGeonadra (the State Service of Geology and Subsoil of Ukraine) will now conduct only auctions for access to the mineral resources. This is also a rather competitive story," he added.
As of today, extraction volumes in Ukraine make up about 20 billion cubic meters with consumption of 33 billion cubic meters of gas. It is possible to equalize these volumes for five years at the expense of increasing production and simultaneous reduction of consumption. "I am well aware now how to build energy independence of our state in five years," Groysman emphasized.